LATEST DEEZER CHECKER BY SCORPIO​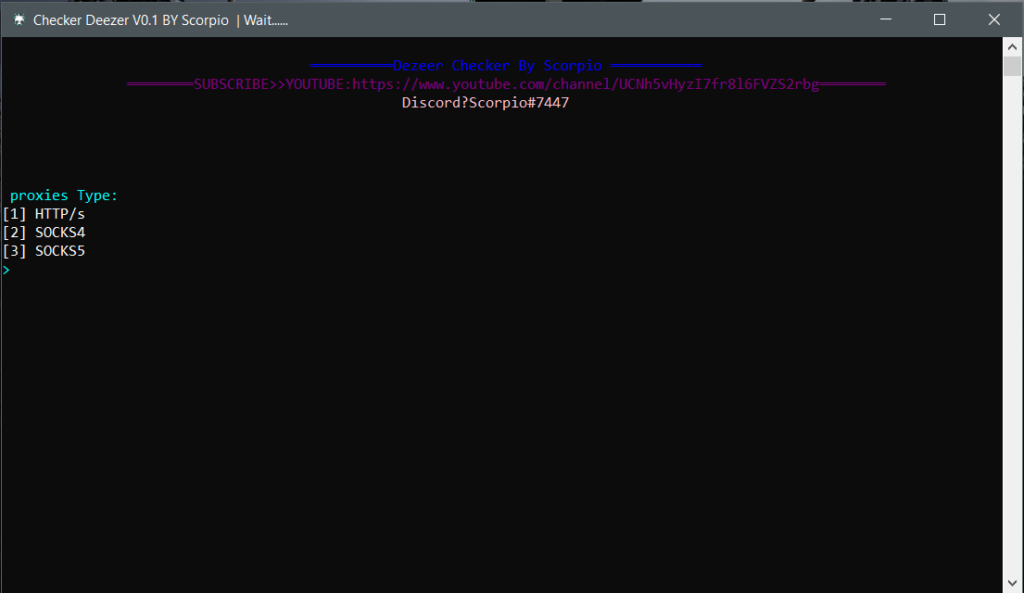 Today I'm presenting you the latest Deezer checker of 2019 by Scorpio.
This checker also captures the subscription plan. You have to put your combo and proxies in "combo.txt" and "proxy.txt" file respectively. After that select the proxy type and you are ready to go. There is nothing much to tell about this tool.


Capture Format
COMBO:
[email protected]
:marmyl
EMAIL:
[email protected]
PASSWORD: marmyl
SUBSCRIPTION:: Orange Deezer Premium
STATE: 2
If you like this tool, don't forget to tell in the comments and If you have any question, you can contact me using the "Contact Me" page. I'll reply to you as soon as possible. Note: Before you download the tool, make sure you check the VirusTotal link. If you find this is harmful, don't use it on your personal computer. Use it on RDP, VPS, or sandbox.
Hidden content
You need to reply to this thread in order to see this content.